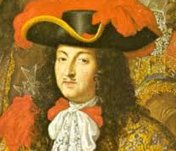 Louis XIV ate Two Dozen Oysters every morning.
Fit for a king –  scrambled eggs topped with   oysters.  A riff on a classic Southern breakfast fare – serve with grits and biscuits.
Oysters in Tomato Sauce:
Saute coarsely chopped tomatoes in butter in an iron skillet.

 Drop in shucked oysters. Reserving liqueor. Turn down heat and poach, oysters should be plump.

 Add worcestershire sauce, oyster liqueor & heavy cream.

Spoon this over a plate of scrambled eggs
Partake, and  conquer the world!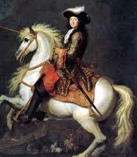 Louis XIV riding off!