Congressman Visits Greenport Oyster Farm to Witness Rebirth of Industry
Congressman Lee Zeldin shared oysters with Greeport's Mike Osisnksi of Widow's Hole Oyster Farm and other oyster farmers on Saturday.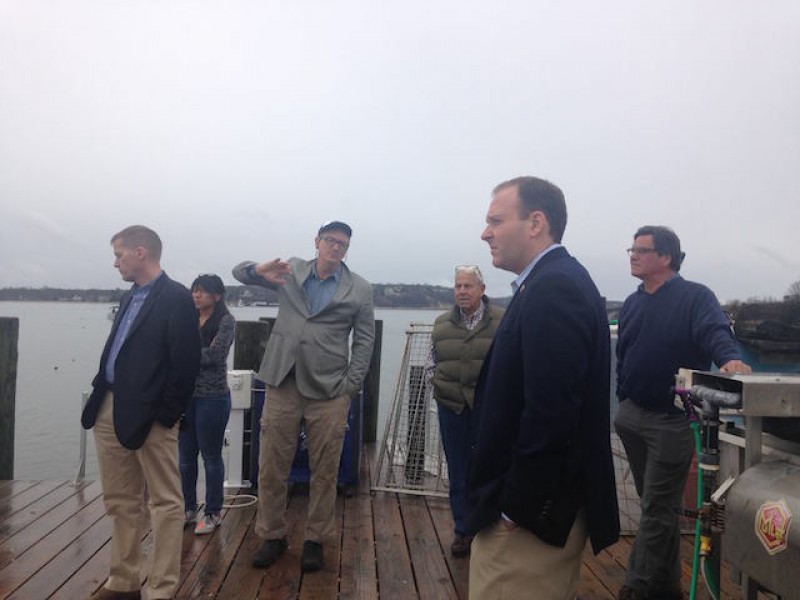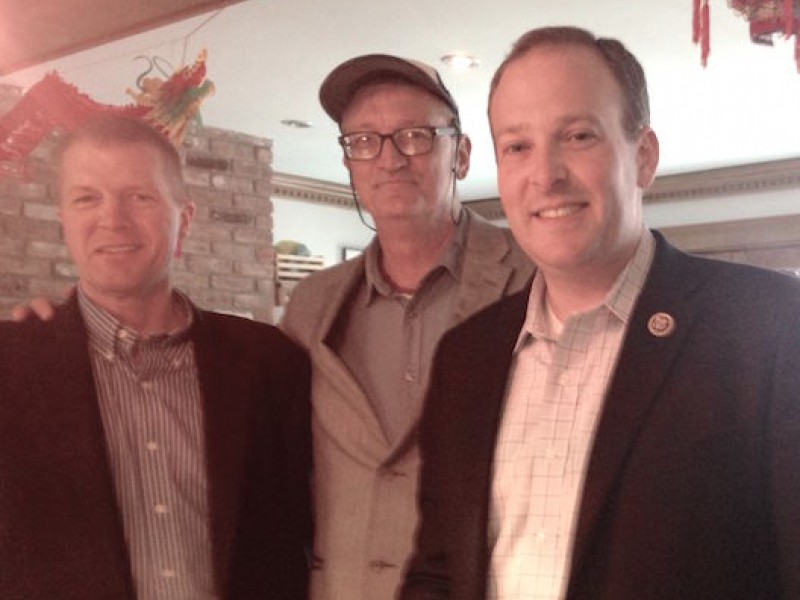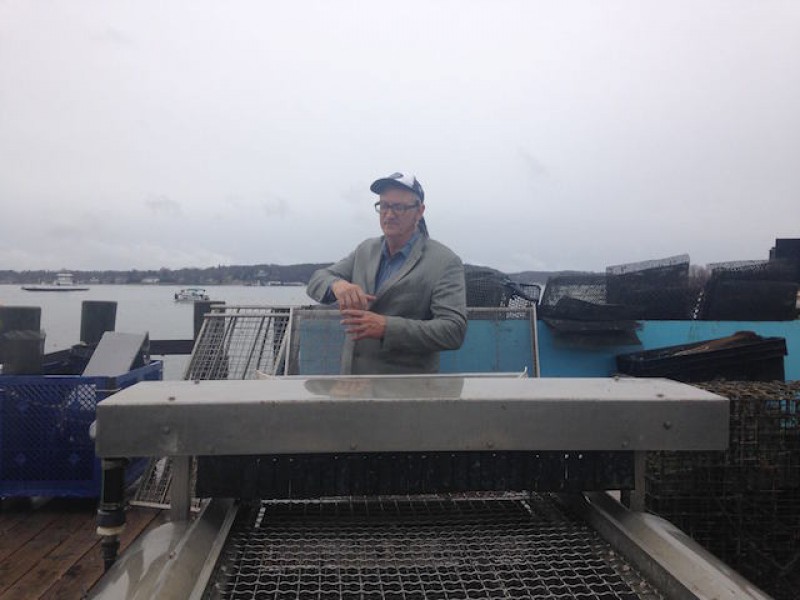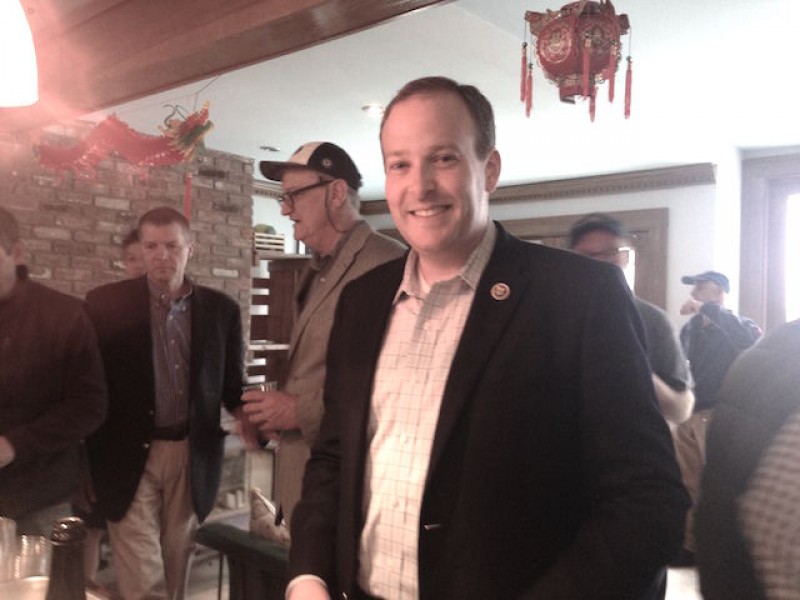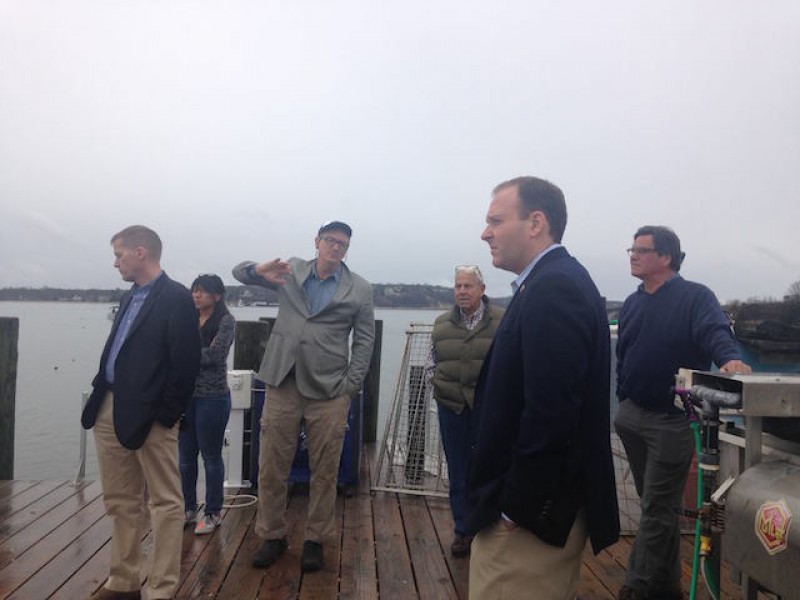 NORTH FORK, NY – Oystering was once a hallmark of Greenport's thriving maritime industry — and today, a group of local oyster farmers are striving to infuse new life into the industry, which is seeing a resurgence.
On Saturday, Congressman Lee Zeldin headed out to Widow's Hole Oyster Farm in Greenport to meet with owner Mike Osinksi as well a group of oyster farms, to take a look at the operation and learn about the steady growth of the industry on the North Fork.
Also in attendance was Southold Town Supervisor Scott Russell.
Zeldin had a number of questions for Osinski about how the process of oyster farming worked; the group also discussed last year's fish kill and the brown tides on the East End.
Osinski took the group out onto the dock to demonstrate the equipment used in oystering
"It's so exciting to see the growth that's actually going on here with the oyster industry," Zeldin said. "It's an opportunity to gain a deeper appreciation and understanding for what the industry once was years ago, and to see the signs of rebirth they are experiencing is so encouraging."
Oyster growers today, he said, are talking about options and opportunities and moving in the right direction.
At one time, Osinski said, trains used to take oysters to New York City and as far as California. Osinski said oystering is still a vibrant industry in Greenport but said the cost of waterfront property is high and transportation remains a challenge; he said he'd like to see the Long Island Rail Road once again transporting oysters to the city.
Oysters, Osinski said, are a tremendous source of protein and oystering can provide valuable job opportunities for young people on the North Fork.
Russell agreed that transportation is a challenge but said the industry could help to create jobs on the North Fork.
"We struggle to create jobs in Southold. We look at future trends and new opportunities. Perhaps we can create economic opportunities not by looking to the future but looking at our past. Oyster growing/ harvesting was a substantial industry in our past. Mike looks at it and says, 'Why can't it be a big part of our future, too?' The challenges for those starting get out are access to underwater land, access to the bay and the logistics of getting the product to New York."
According to the Village of Greenport website, during the first half of the 20th century, oystering was a lucrative industry in Greenport. "At one time, there were as many as 14 oyster processing companies here, with dockside values running as high as $2 million per year," the site said.
It was a full day for the congressman: Earlier that morning, Zeldin attended an annual breakfast hosted by the Long Island Farm Bureau, where he met with farmers and discussed an array of issues including immigration policy, the effect of an increased minimum wage, grants and regulatory concerns.
Later, he awarded a World War II veteran with a Bronze Star and Purple Heart, a ceremony 70 years in the making.